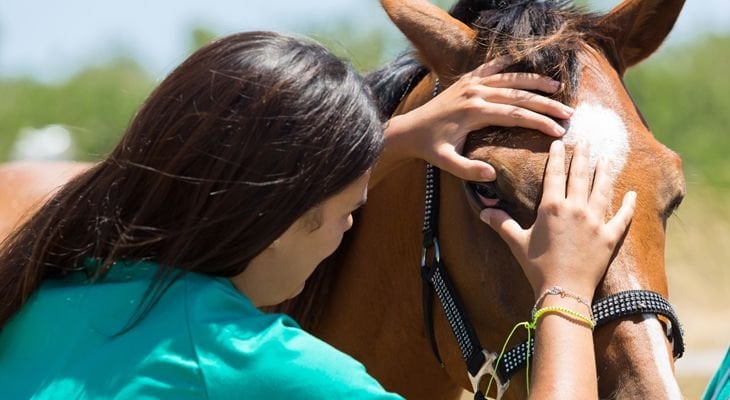 Even if you fall in love with the horse, do not buy it before the animal has been thoroughly examined by a veterinarian with experience in performing purchase examinations. Long-time horse owners almost always have a veterinarian examine any animal before purchase and first-time owners should certainly do so.
Your veterinarian will check the horse for:
Age
General Condition - alertness, health of the eyes, ears, heart, lungs, digestive system
Health of skin & coat
Soundness of Musculoskeletal System - limbs evaluated, conformation abnormalities noted, and the condition of the feet and type of shoeing observed
Internal & External Parasites (Worms & Ticks)
In order to maintain the highest level of health it is essential you discuss horse care issues such as grooming, vaccinations and deworming with your Veterinarian. Horses are unpredictable creatures and accidents do happen! Essential first aid should always be at hand, including the important items that every standard equine first aid kit should contain.